KOKUGA features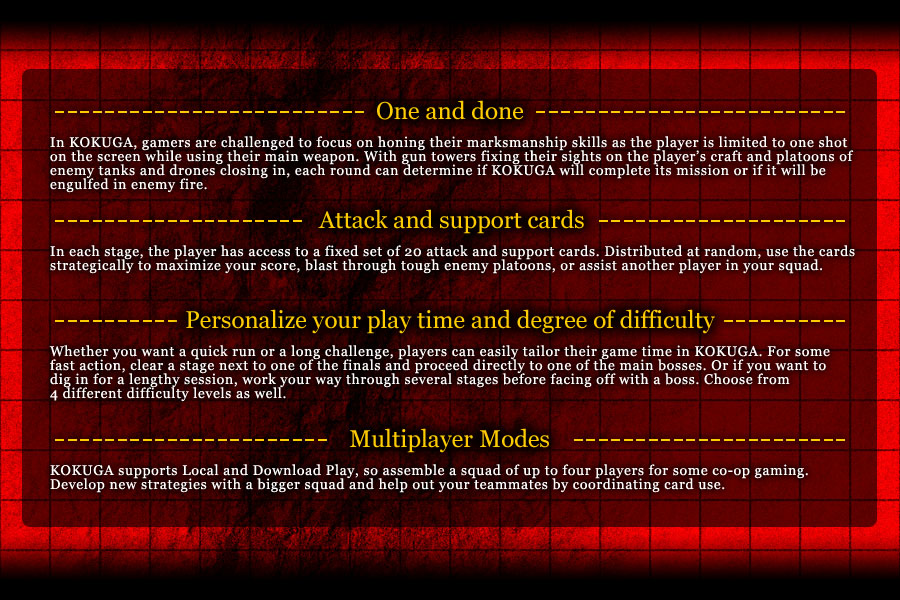 KOKUGA game system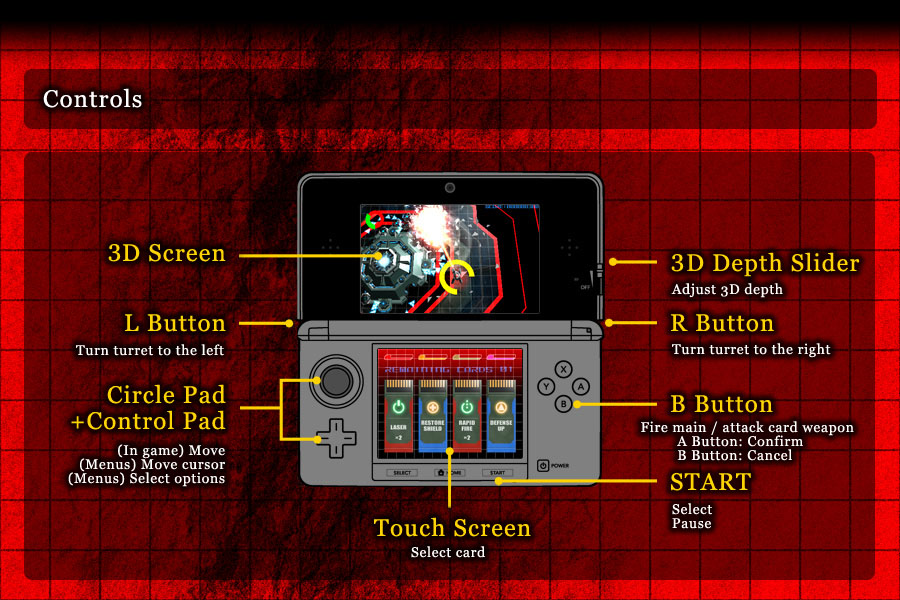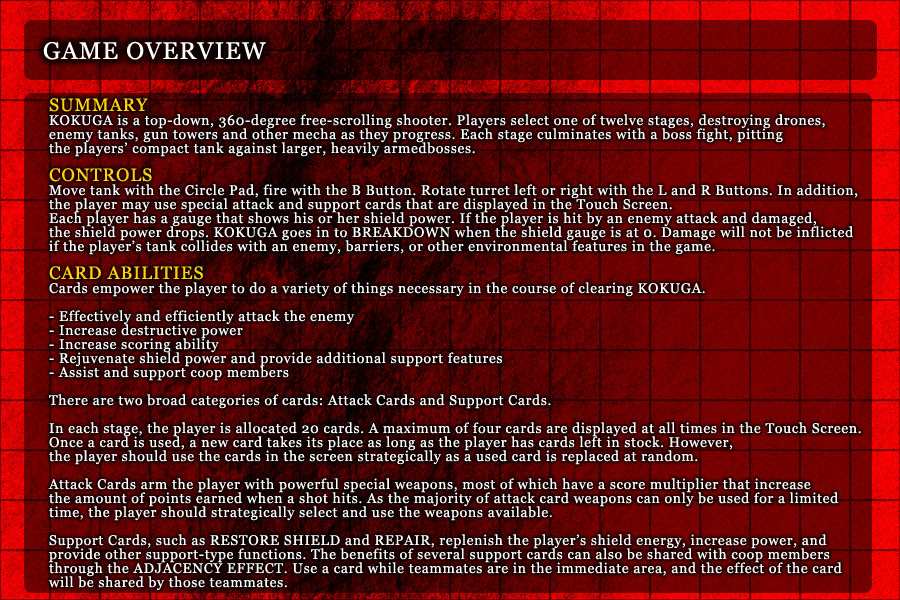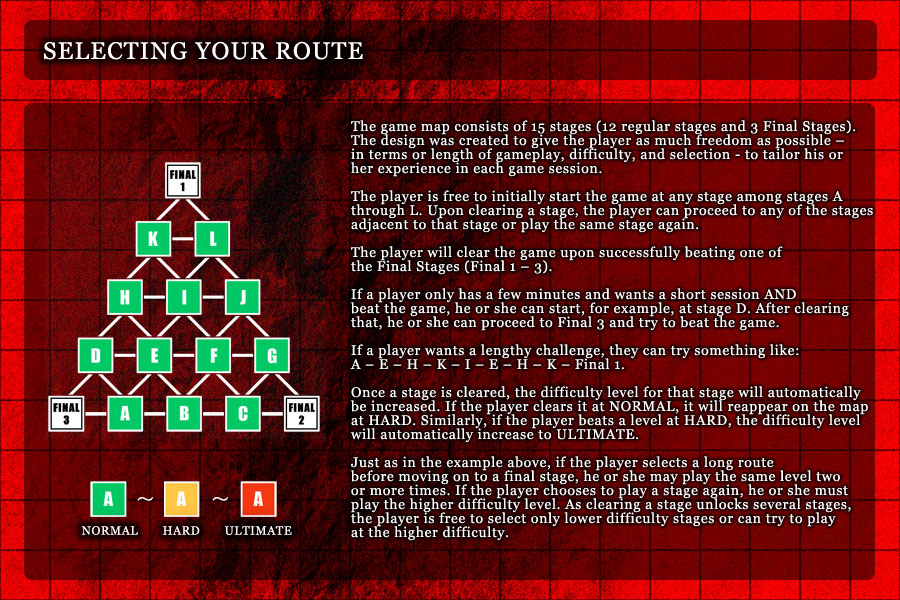 Nintendo 3DS and the Nintendo 3DS logo are trademarks of Nintendo.
To enjoy the 3D effect of Nintendo 3DS software, you must experience it from the system itself. All screenshots and videos on this website have been captured in 2D mode.
The game is currently in development. The content shown in the screenshots and described in the game details on this website may differ from that in the final product.
The materials supplied on this website are protected by copyright.
Any reproduction, transmission, translation, editing, or forwarding without permission of the content, graphic images or photographs posted on this website is strictly prohibited.

Copyright © G.rev Ltd. ALL RIGHTS RESERVED.